<!–
SHARE
The Hard Way To 300+hp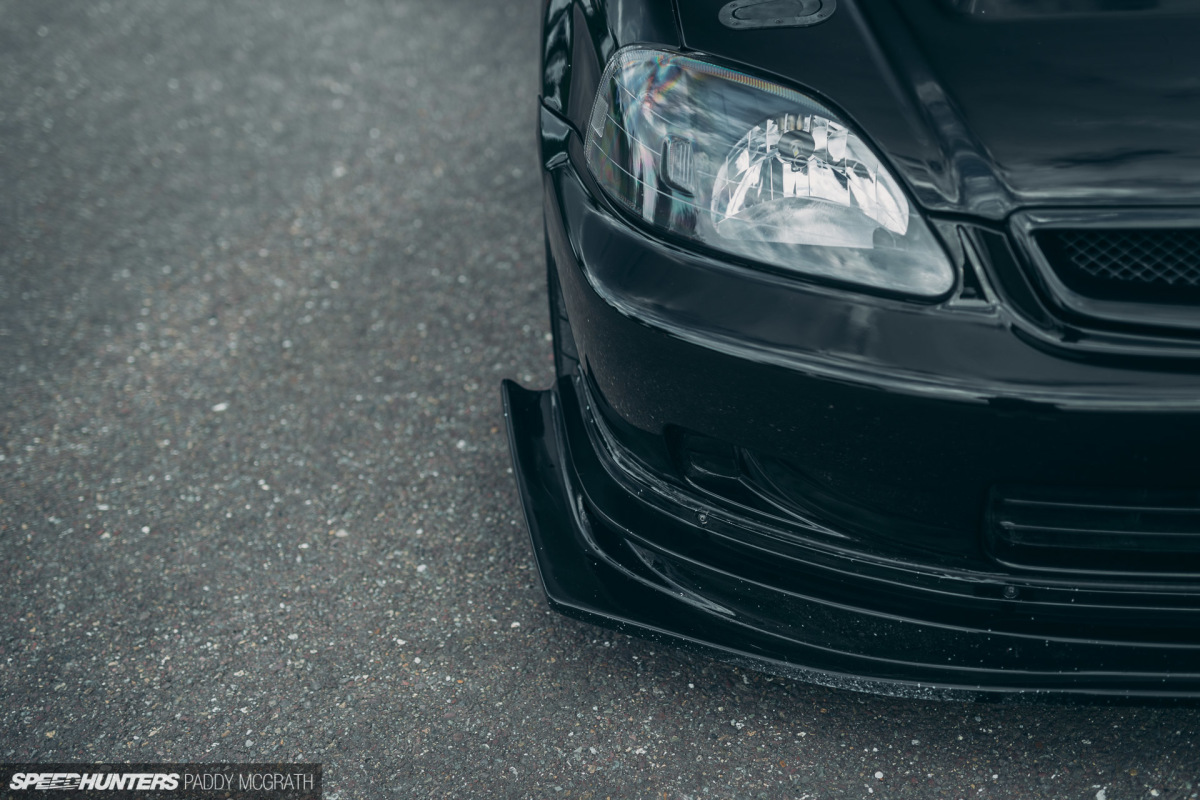 Nicky has been tempted by the idea of a bare metal respray, but then worries that he might not drive the car as hard if he's just dropped five or six thousand euros into paintwork. Until recently, the car was his daily driver and only car.
For what it's worth, I think the scars make the car.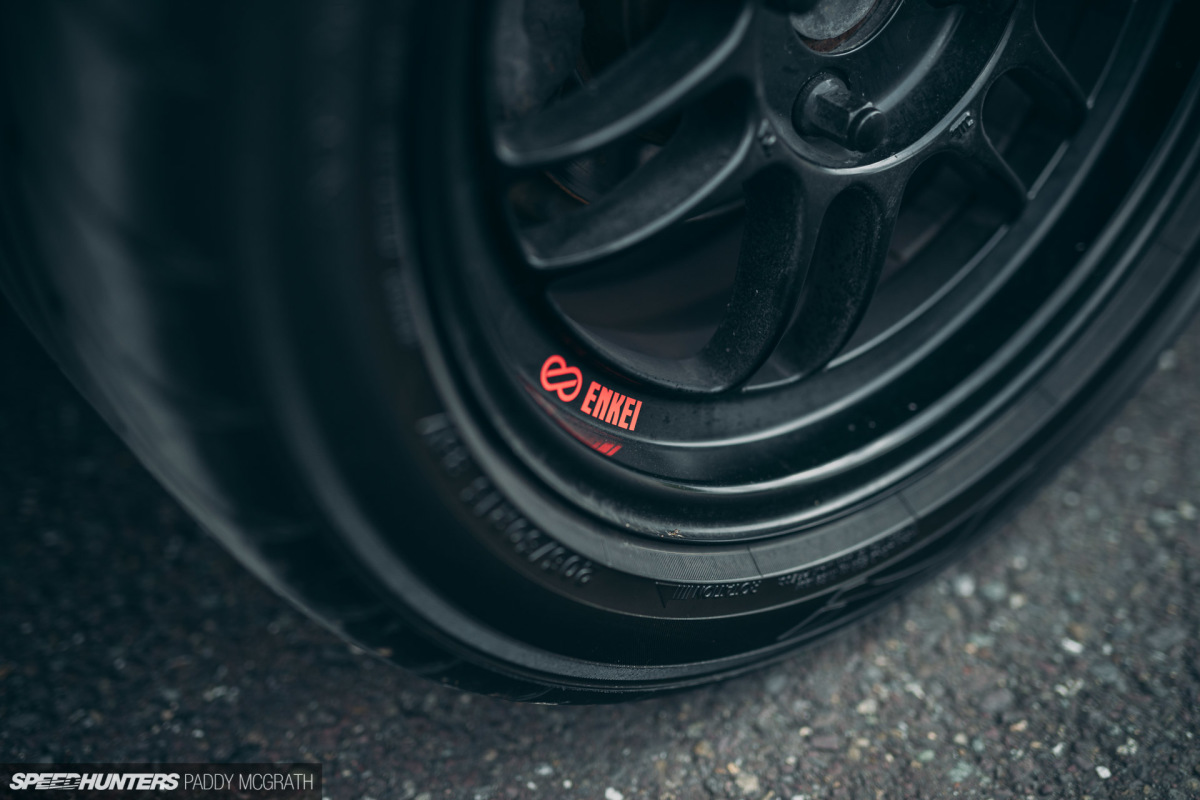 From a suspension, wheels and brakes perspective, the car sits on BC Racing coilovers with Skunk2 front and rear camber arms, LCAs and extended ball joints. The Enkei RPF1 wheels are wrapped in Yokohama Advan AD08Rs and measure 15×7.5-inch all around. Finally, EK4 calipers clamp PBS race pads onto drilled and grooved discs.
The interior is simple. In here you'll find a Key!s Racing steering wheel, a pair of matching Recaros and not much else.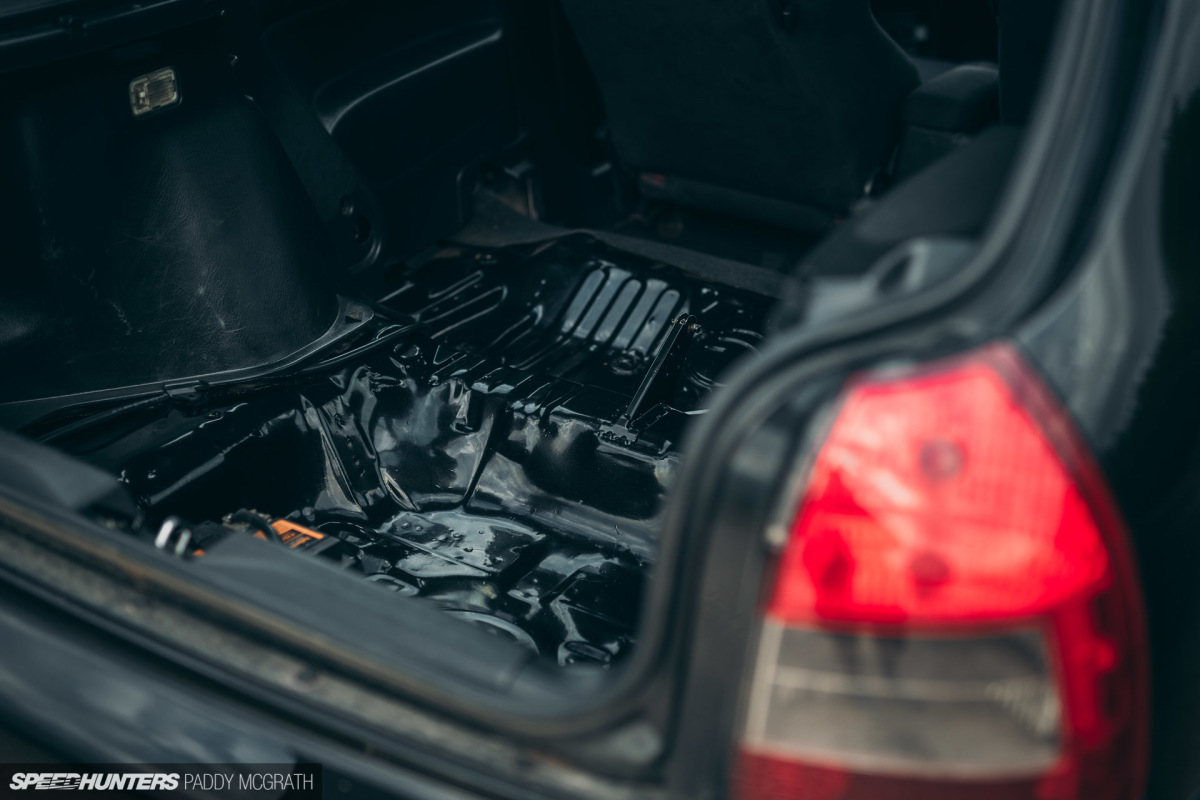 The battery has been relocated to the most rearward point of the car, in order to have at least some weight there.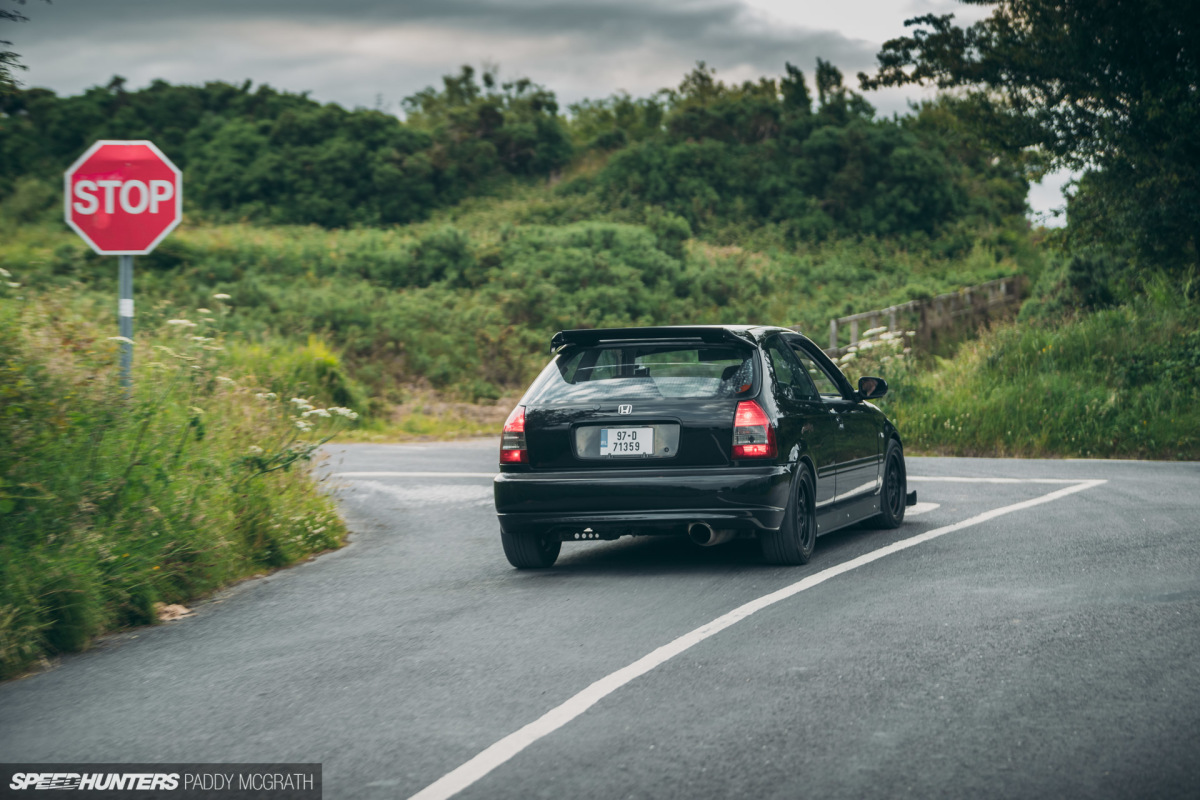 I'm not sure you can describe a car which regularly screams its way towards 8,000rpm as 'discreet', but then it's a car and build which has earned the right to be as loud or quiet as it wants to be.
Still, I can't be the only one curious as to how much more violent it's going to be with another 100hp, right?
Paddy McGrath
Instagram: pmcgphotosTwitter: pmcgphotospaddy@speedhunters.com
Honda related stories on Speedhunters
OFFICIAL SPEEDHUNTERS SUPPLIERS